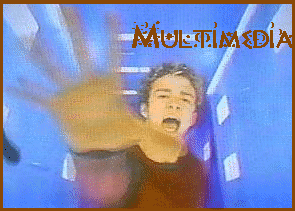 In this section I have some very rare clips of Justin saying and singing things. Take your time and download the sound clips and songs. I guarantee you won't regret it. All of the files are in WAV format!
1. This is a clip of Justin making a beat with his mouth and saying achoo in it. Click here
2. This is a clip of Justin singing 'Cry For You' On the MMC, very cute. Click here
3. Another clip of Justin on the MMC, singing 'Always in My Heart'. Click here
4. Justin saying, "We got pissed and took off". Click here
5. Nsync singing happy birthday. Click here
6. Justin speaking in German and saying bonjour! Click here
7. Justin talking about Britney's body! (Butt) Click here
8. A sound clip of Nsync first Bye Bye Bye live performance ever! Click here
9. Another clip of Nsync's first Bye Bye Bye performance. (clearer) Click here
10. Justin saying send us a demo! Funny b/c of his accent! Click here
11. Justin giving 'I Want You Back' an eleven. (on a scale from 1 to 10) Click here
12. Justin saying he is from Elvis' home town. Accent included, haha! Click here
13. Justin singing very strangely...lol Click here
14. A clip of a ghetto version of 'I Want You Back'! This is funny! Click here
15. Nsync singing the 'Goodnight Sweetheart' song! VERY CUTE! Click here
16. This is Justin saying haha arrogantly! CUTE! Click here
17. Justin telling a person to say hello in German, which is hallo! SO cute! Click here
18. Justin saying' hey at a meet n greet into a tape recorder. Ghetto, haha! Click here
19. A BEAUTIFUL clip of 'I Drive Myself Crazy'. It's a different version! Click here
20. Justin being 'deep'...lol Click here
21. It's sad that I have this. This is a actual clip of Justin sneezing! It's really him! Click here
22. Justin singing on the MMC. A really good clip. His voice is awesome. Click here
23. Justin saying he's getting jiggy. Click here
24. Justin singing when he was a little baby. Click here
25. Justin talking about his style. Click here
26. A clip of Justin singing "I'll Take You There', from the MMC. Click here
27. Justin telling Joey to kick it! Click here
28. Justin saying "Aren't we kinky today." Cute! Click here
29. Nsync talking about drinks. Justin mentions Kool-Aid! FUNNY as crap! Click here
30. Justin breaking down laughing! Click here
31. MY FAVORITE CLIP! Chris singing "Love Will Keep Us Together", and Justin doing the beat in the background! Click here
32. A remix of Justin talking. Click here
33. Justin asking if he can phone a friend! TOO CUTE! Click here
34. Justin saying show them the pisser. He was talking to Lance. Click here
35. Justin saying something I never could understand! With our rep...? Click here
36. A clip of 'Somewhere'. A beautiful song! Click here
37. Justin yelling on stage. Telling people to stop throwing things! Click here
38. Justin explaining what crunk means! Click here
39. A clip of a different intro to 'You Drive Me Crazy.' It's very cool. Click here
40. "You Drive Me Crazy". The whole song. Click here
41. Justin saying WORK IT! This clip brings bad thoughts to my head...lol Click here
I hope you enjoyed the sounds...more will be coming soon! I promise!