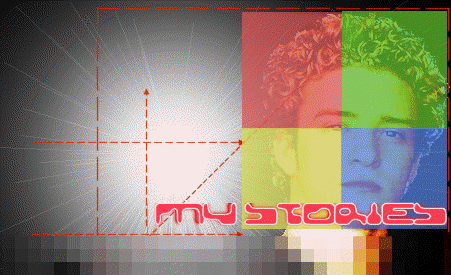 Welcome to my stories! Every story you read on this page is written by ME. Do not for any reason steal my stories and claim to have written them. My stories are MINE! You can contact me at JRTScandy@aol.com if you would like to e-mail me! The stories are all FICTION; made up. So, please do not think they are real. And any characters I may portray as bad in my stories, doesn't mean I dislike them in reality. You must be a mature reader to read my stories. Thank you for coming! ~Des:) *Recommended stories: Strict and Second Chance.
~ = Story is currently being written* = Finished story ! = Sneak Preview
Short Stories:

Description: My first fan fiction posted on this site. Two people bound with love are living happily in a home of wealth. Justin Timberlake returns home from a long tiring tour to his prized possession, Jackie. He is not able to get use to her for too long because the reasons of life and a secret she contains, limits their relationship boundaries.
Status: Finished. One chapter in length.
Type: Drama and tragedy.

Description: Britney Spears claims she will be stronger...
Status: Finished. Separated into two parts to help loading.
Type: Drama and romance.
Novels:

*Strict - Chapter2 Chapter3 Chapter4 Chapter5 Chapter6 Chapter 7 Chapter 8 Chapter 9 Chapter 10 Chapter 11 Chapter 12 -The end
Description: Kim Miller. A young beautiful and talented girl is stripped of her privileges of life because of her life altering house hold. She was abused terribly by her parents and they treated her more like dirt than a human being. She is forced to live the restricted life because she has nothing else. Her parents are rich and she is allowed to have anything...materialistic. Anything that isn't an object, like love, she won't get from her parents. What happens when she meets the absolute Justin Timberlake? What happens to Kim's abusive situation? More than you can ever imagine...
Status: Finished. Twelve chapters.
Type: Drama

~Second Chance - Chapter2 Chapter3 Chapter4 Chapter5 Chapter6 Chapter7 Chapter8 Chapter9 Chapter10 Chapter11 Chapter12 Chapter13 Chapter14 Chapter15 Chapter16 Chapter17 Chapter18 Chapter19 Chapter20 Chapter21 Chapter22 Chapter23 Chapter24 Chapter25 Chapter26 Chapter27 Chapter28 Chapter29 Chapter30 Chapter31 Chapter32 Chapter33 Chapter34 Chapter35 Chapter36 Chapter37 Chapter38 Chapter39 Chapter40 Chapter41 Chapter42 Chapter43 Chapter44 Chapter45 Chapter46 Chapter47 Chapter48 Chapter49 Chapter50 Chapter51 Chapter52 Chapter53 Chapter54 Chapter55 Chapter56 Chapter57 Chapter58 Chapter59 Chapter60 Chapter61 Chapter62 Chapter63*coming soon*
Description: (Is the sequel to Strict) Just when you thought Justin and Kim have been through everything, you ain't seen nothin' yet. Justin and Kim have new problems and responsibilities to face as adults. But thats not the only problem. Sit back and take a seat because your in for the ride of your life...a very long ride indeed.
Status: Not finished.
Type: Drama, drama, and MORE drama. The EXTREME drama type of story.
~*Sneak Previews*~ Stories that are coming soon
!Freak- A girl was never accepted into the world of social ability. What happens when she is forced to be with one of the most popular guys, known to man? How could she take it? How could he?
!Two Can Play Games - has been closed for editing!
Two can play games is about a girl falling for Justin immediately but he doesn't fall her so she gives up. But what happens when he falls for her and she's not interested?
BACK TO MY JUSTIN TIMBERLAKE PALACE